LOS ANGELES . NEW YORK . LONDON
Unheard, Unseen, Until Now
FEATURED STORIES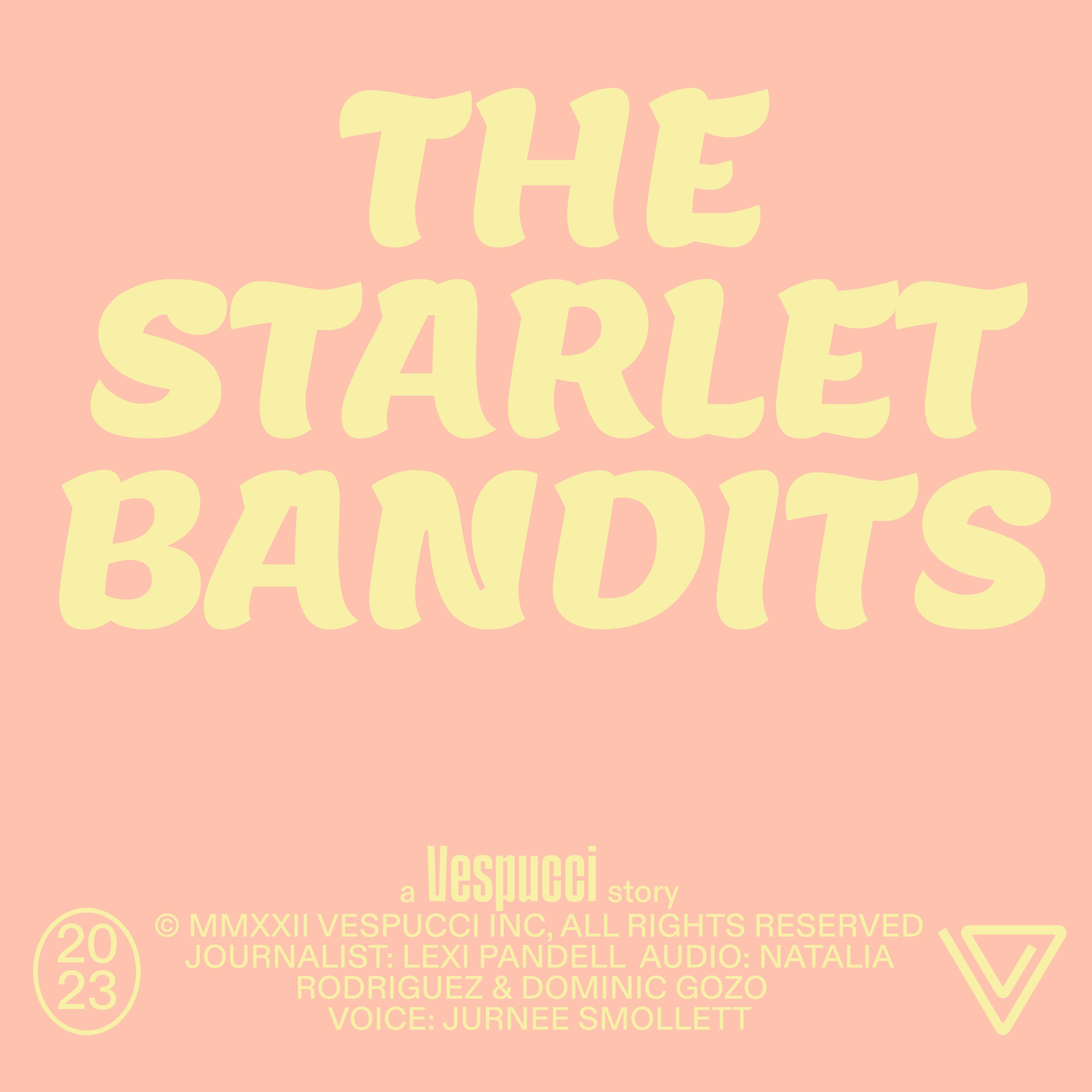 The Starlet Bandits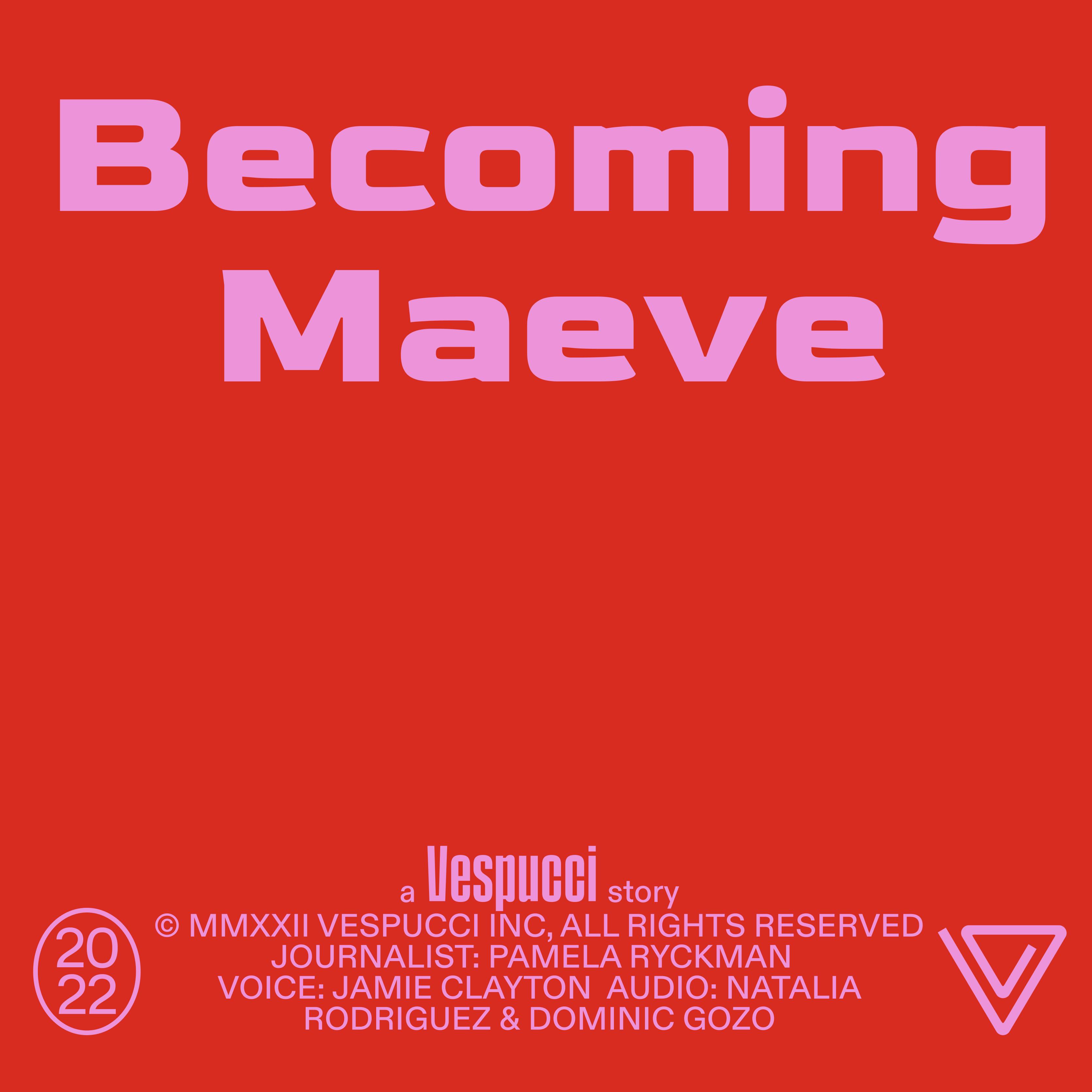 Becoming Maeve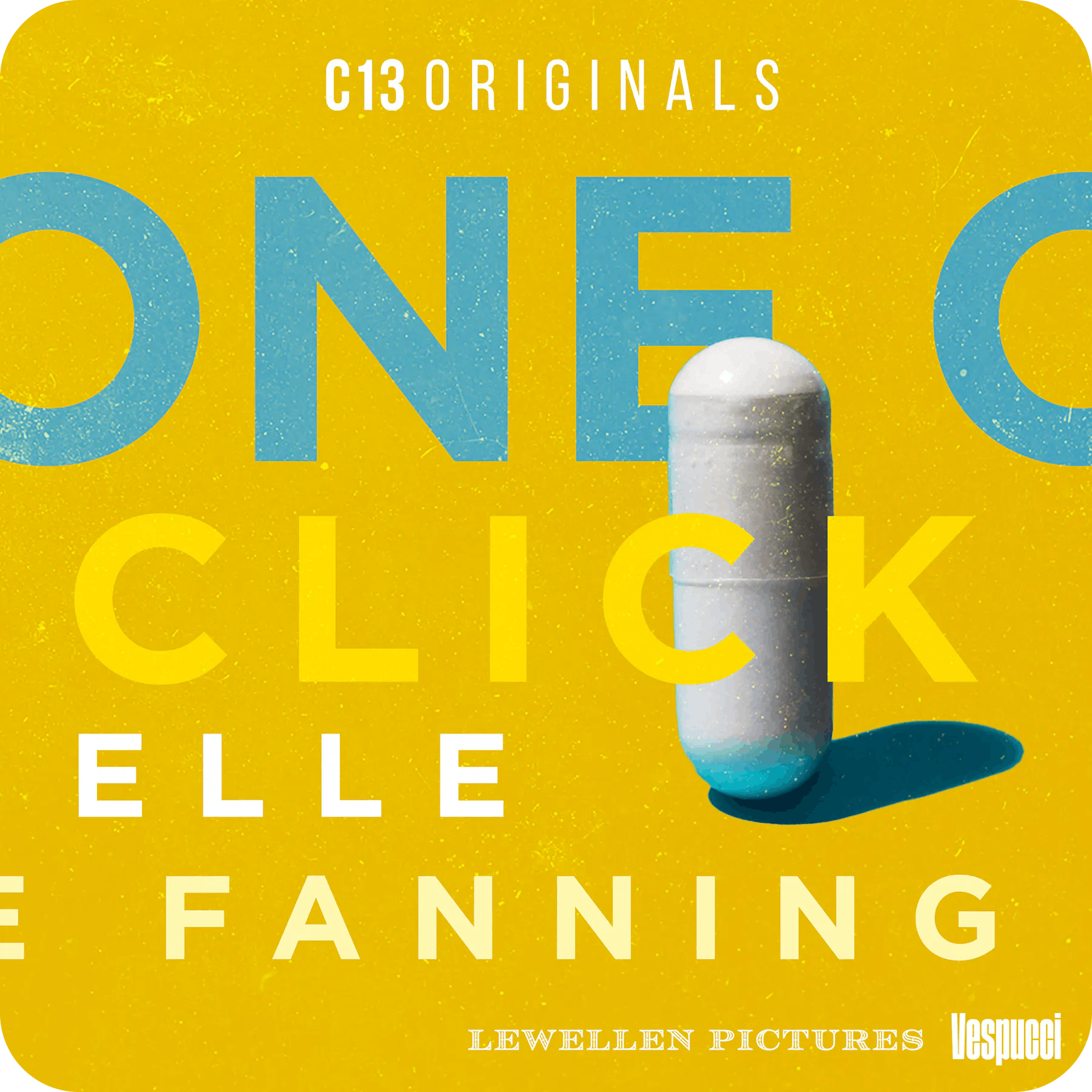 One Click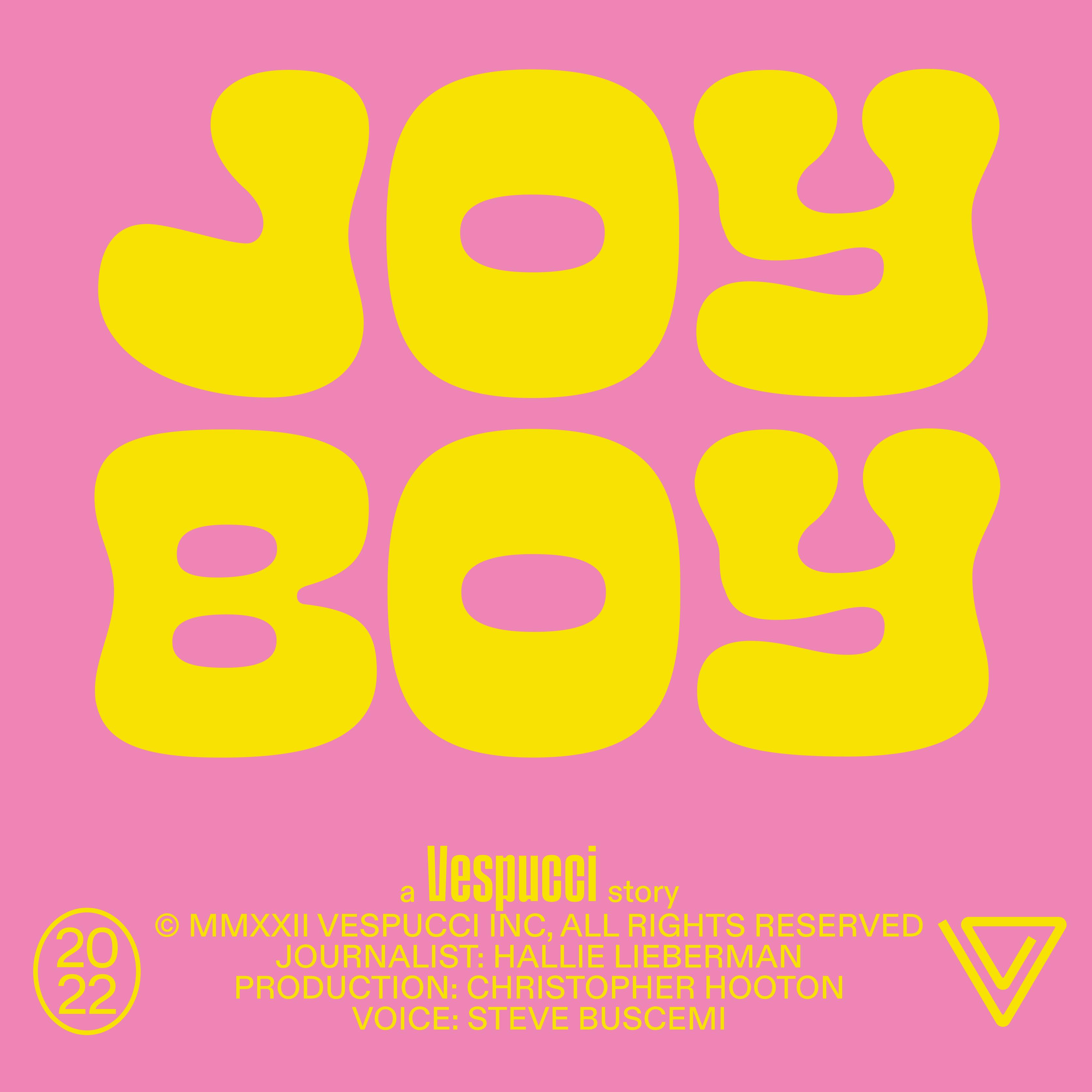 Joy Boy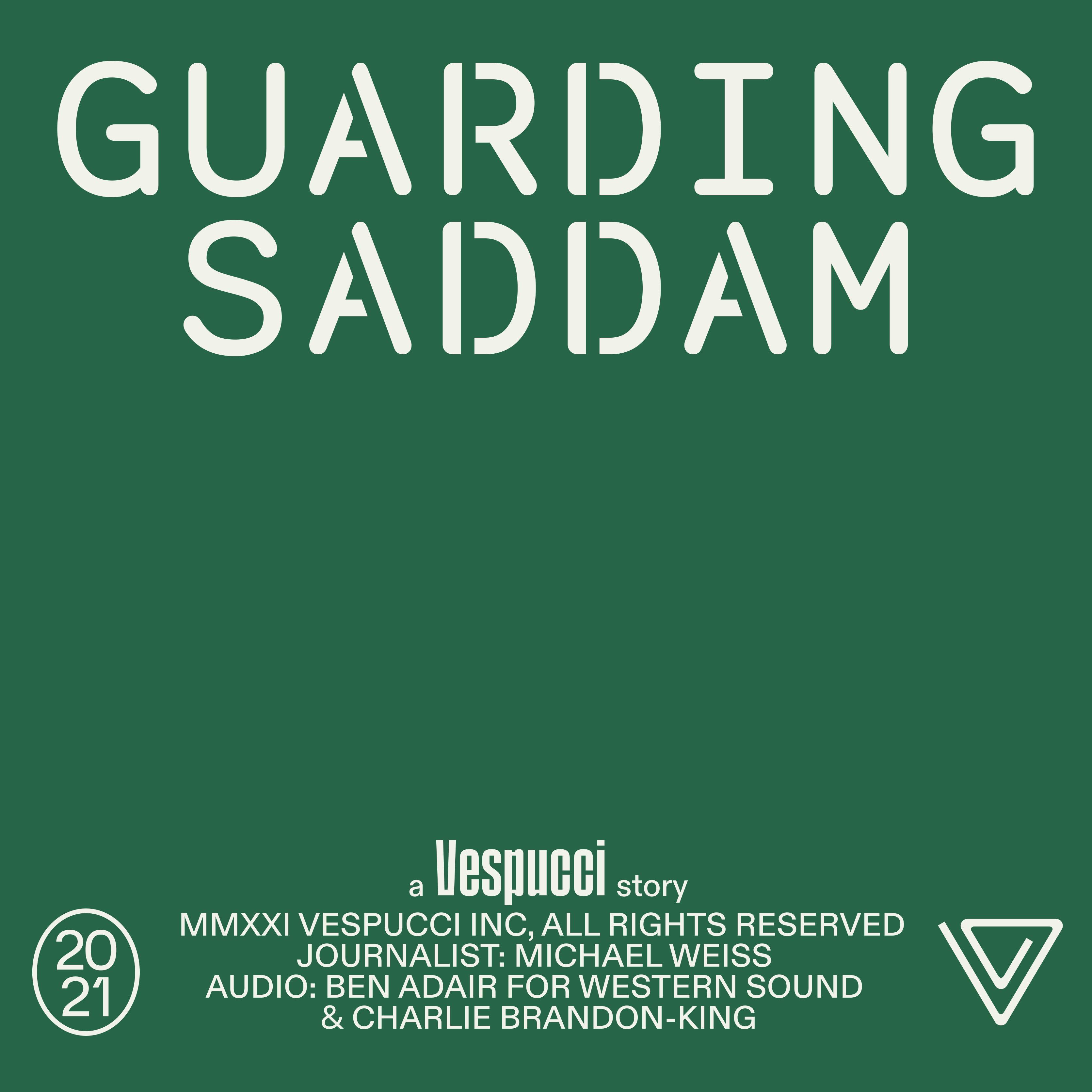 Guarding Saddam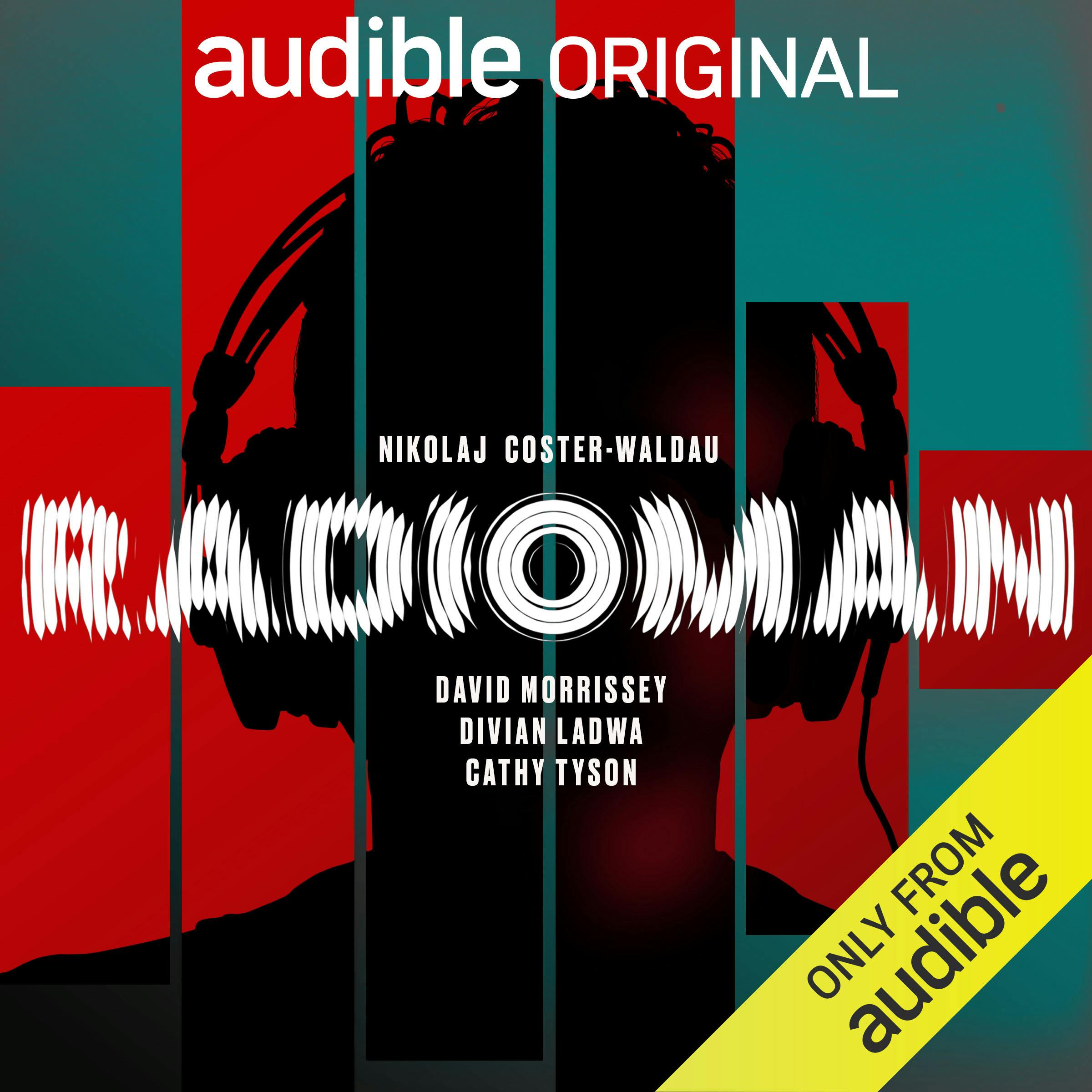 Radioman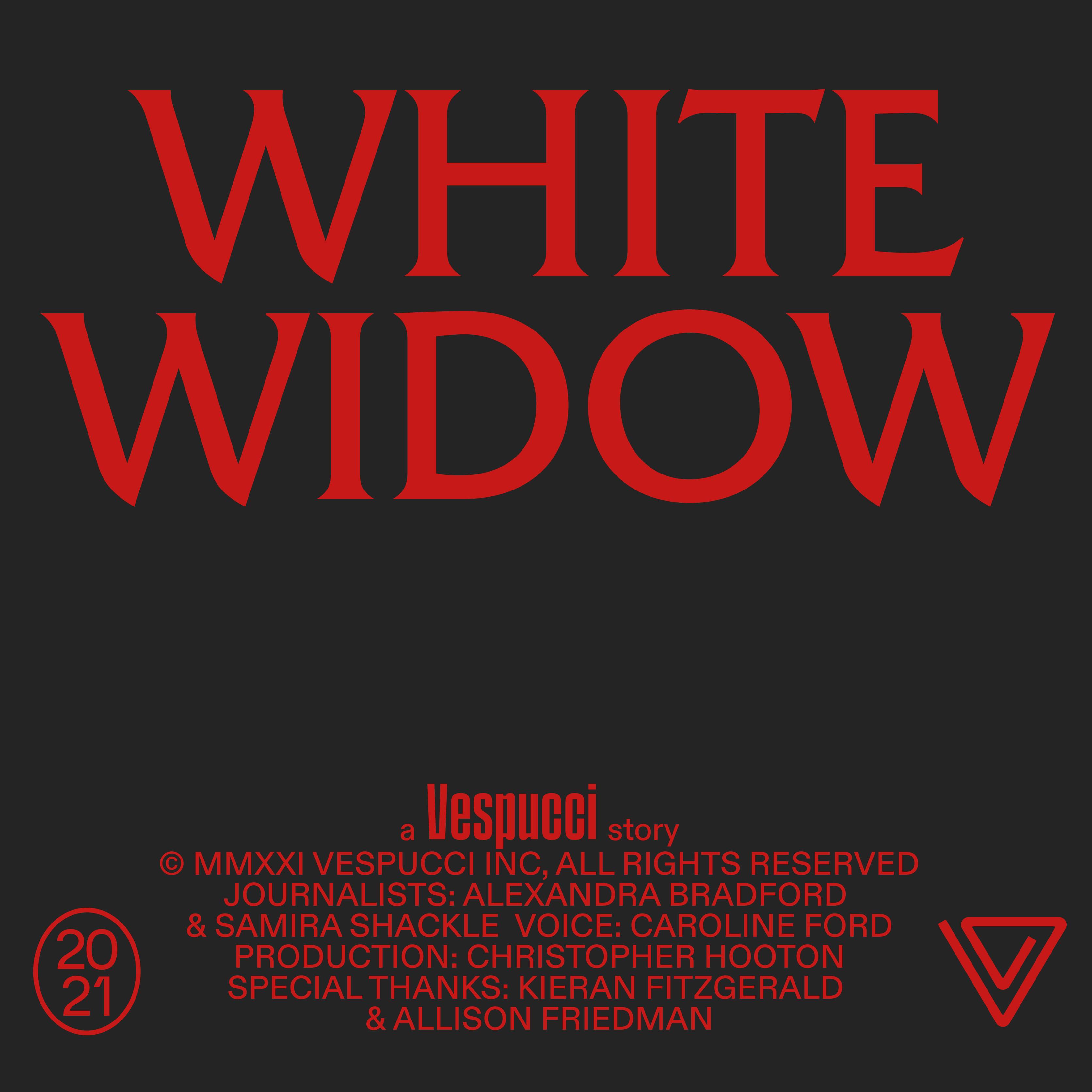 White Widow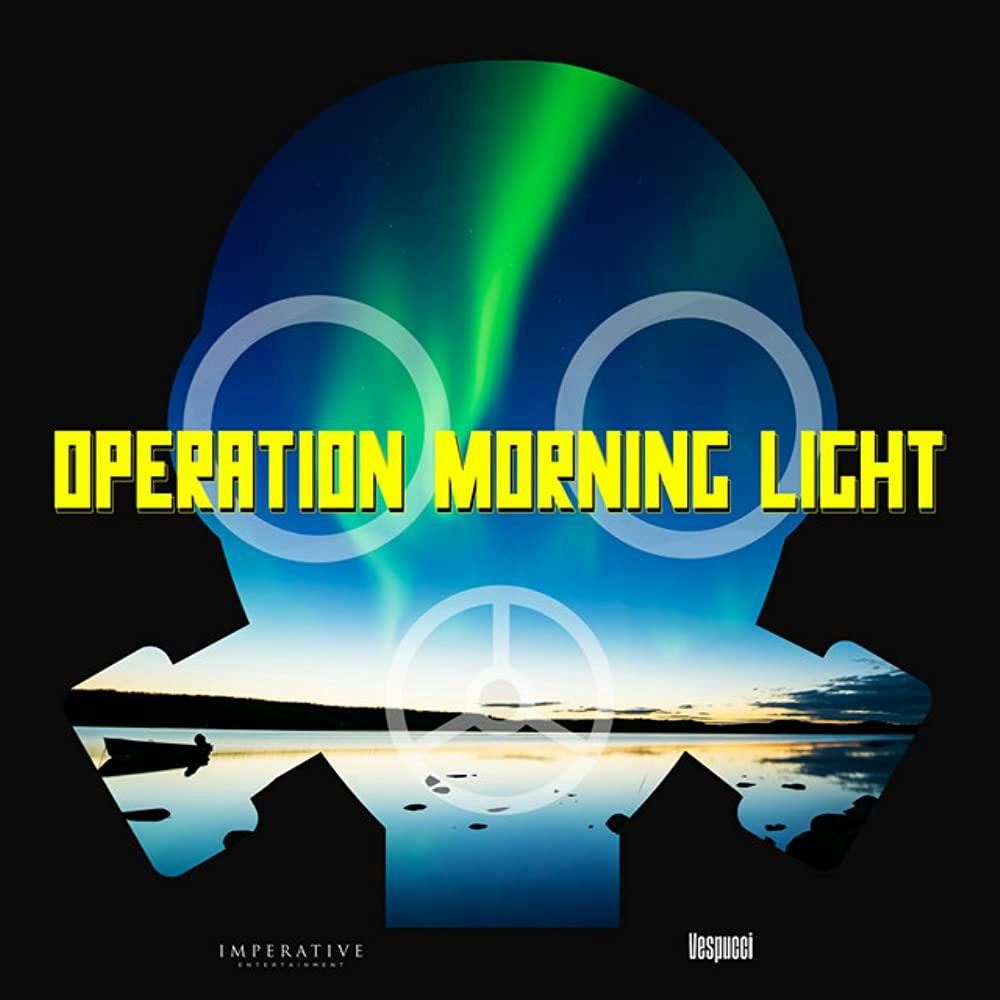 Operation Morning Light
Podcasts
Liz Parrish wants to cure ageing. She believes that ageing is a disease. She says regulation is stopping researchers from saving lives. But Liz won't be stopped. In 2015, her company flew a patient to Colombia for the first treatment of its kind in humans: gene therapy to reverse biological ageing. Remarkably, they claim it worked. If that's correct, then why are we still dying of old age? Journalist Frank Swain embarks on the hunt for the true story behind this controversial human experiment.

For journalists all over the world, reporting true crime stories is a day-to-day reality. But what do journalists do when that reality is so dark that it feels like we've reached a new depth of human cruelty?

Billionaire Zappos founder and tech CEO Tony Hsieh was obsessed with happiness and helping people achieve it. After running "the world's happiest company" for two decades, Hsieh created his experimental community- The Downtown Project- dedicated to pursuing happiness. But what do Tony's life and death reveal about Silicon Valley's obsession with re-imagining how society functions?

Hosted by Nastaran Tavakoli-Far (BBC'sThe Orgasm Cult) with story editing by Meara Sharma. Produced by Charlie Towler, with music and sound-design by Charlie Brandon-King and in partnership with Imperative Entertainment.

On a January night in 1978, a white light burned through the sub-Arctic sky. It was Cosmos 954, a nuclear powered Soviet espionage satellite that had malfunctioned and fallen to earth. As the satellite disintegrated, it scattered dangerously radioactive debris across the vast traditional lands of the Dene, Métis, and Inuit in the Northwest Territories of Canada. Operation Morning Light tells the story of the Cosmos 954 disaster, its impact on the land and the resilience of the communities in the debris field. 

Some people do extraordinary things to get rich but few come close to Big Spender. A criminal mastermind, he grew up poor in Hong Kong and obsessed with money. So naturally, he decided to pull off one of the biggest crimes the world has ever seen, triggering a crisis which reshaped China for good. Hosted by Jason Wong (The Gentlemen) Bad Money is a show about how power and money really work.

Warsaw, Missouri is a small rural town of just over 2,000 people in the American Midwest. Locally it's known as the "quiet end of the Lake of the Ozarks". But when a new group arrived driving flashy imported cars and dropping hundreds of dollars on bait and tackle, the town became the setting for an undercover federal sting operation tasked with bringing down a suspected international caviar poaching ring. 

Narrated by Elle Fanning, One Click is a documentary podcast exploring how a single click on the internet can change your life forever. Together, actor Elle Fanning and journalist Jessica Wapner trace the history of DNP and question why, despite the perils, so many have turned to this drug. Read on Vanity Fair.

Murderous and highly literate, twenty-eight year old Ben Field seduced, married, manipulated, and ultimately poisoned his sixty nine year old English professor, Peter. Not finished with the Machiavellian chapter of his life, he then moved onto the next door neighbour — an 82 year old retired headmistress. Fusing murder and literature, this is a story of spine-chilling poetic inspiration.



When a high powered NY lawyer, Annie Champion, receives a phone call from a retiring cop in Bonaparte, Iowa, she knows her life is about to change. Presented with new evidence, Annie decides to help the cop reopen a case that has been cold for 25 years. Why? It was the murder of her childhood best friend. How? By going back to Bonaparte.

The town of Oregon House, California, is home to pot growers, winemakers, farmers and rural townspeople — and The Fellowship of Friends (The FOF), a cult preparing for imminent doomsday. Our journey begins when Journalist Jennings Brown travels to Oregon House, on the eve of a doomsday.  Produced in association with Blumhouse and Gilded Audio. 

This series tells the story of Steve Kough—an ex-professional football player, male model, skin-diver, art thief and fast-boat drug smuggler for the Medellin Cartel—and how he came to possess an authentic Picasso, once owned by Ernest Hemingway. Tracking the painting back through his colorful life, we meet FBI detectives, Cuban dissidents, ex-narcos, Hemingway's grandson and Picasso's family, united by this painting and by Steve. Reported and hosted by Leah Caroll and made in association with Somethin' Else. 

Hosted by veteran BBC journalist John Sweeney and Maltese journalist Manuel Delia, and starring Sienna Miller, this podcast series investigates the life and death of Daphne Caruana-Galizia, known as the one woman wiki-leaks. Coming 2022. 

Mask of Sanity is a scripted podcast written by Joe Derek and starring Nikolaj Coster-Waldau set in a fictional town in Northern England. It is loosely inspired by a story reported by Dimiter Kenarov chronicling the hunt for a serial killer in Macedonia. Read more in Deadline. Coming 2022.

Cyril Wilcox— Harvard, class of 1922—was part of a group of gay students, and his suicide led the univeristy onto a witch hunt.  The school instigated an impromptu and merciless Secret Court led by the University's president and deans, condemning eight students, four "accomplices", and a handful of Cambridge locals.  The Court shamed and denounced these innocents as offenders—purging and erasing them from all official records as if they never existed at Harvard at all. And it has been kept a secret for more than 80 years. In partnership with Zachary Quinto and Spoke Media. Read more in Deadline. Coming 2022

Midfielder-turned-Hollywood hard man Vinnie Jones (Lock, Stock and Two Smoking Barrels, Snatch, Gone in 60 Seconds, Mean Machine, X-Men: The Last Stand) fuses together two juggernaut podcast genres: football and true crime. Foul Play examines the biggest scandals, most remarkable journeys, incredible crimes and shocking wrongdoings committed by the world's most dangerous football stars. Each thrilling series uses gripping narrative and highly stylised production to reveal the twists and turns of beloved sport stars who've fallen from grace.  Coming 2022

When the Moulin Rouge opens in 1955, it becomes the first integrated casino-hotel in America and an instant sensation. At the time, Las Vegas is considered one of the worst Jim Crow towns in America, and the Casino is the only place where Black and white gamblers can play on the same floor, and where Black and white celebrities could perform and socialize together. Yet for all its success, the Moulin Rouge would suddenly shutter after eight brilliant months. The reasons for its closure remain one of the great unsolved mysteries of Las Vegas.  This series takes us inside the Moulin Rouge—a world of high-stakes gambling, cutting-edge music and dance, and bold political activism—and tells the story of its magnificent rise and tragic fall. In partnership with Concord Originals and Bassett Vance Productions. Coming 2022

This multi-season podcast will explore the complex lives of influential characters who inhabit the darker side of Latin America's recent history. It will combine documentary storytelling with scripted narrative played by named actors. Season 1 will chart the controversial rise of Rosario Murillo—the charismatic guerrilla fighter and eccentric poet who climbed not only to First Lady, but to Vice-President of Nicaragua. In partnership with Gael Garcia Bernal and Diego Luna's La Corriente del Golfo.

Written by Joe Derrick (Against The Ice), and co-created by, and starring, Nikolaj Coster-Waldau (Game of Thrones), Radioman is a gripping ten-part crime drama. Set in the fictional Yorkshire town of Tanford, Radioman follows ex-Radio-DJ Chas Vincent-Jones (Nikolaj-Coster-Waldau) as he embarks on a vigilante mission to investigate local crime alongside old friend DCI Ian Whittaker, played by David Morrissey (The Walking Dead, The Other Boleyn Girl).

Inspired by "Mask of Sanity", the true story written by our collaborator Dimiter Kenarov, Radioman challenges listeners to examine their own prejudices, explores how betrayal can rip family and friendships to pieces, and asks: do you ever really know anyone?


LISTEN ON AUDIBLE
Paperless: An Audio Magazine
Conor Mackay is a fast-talking teenager from a Mississippi trailer who rakes in fifty-thousand dollars a night selling counterfeit concert tickets or "blinkers" in the 1990s. With a new wife and baby at home, Conor must stay one step ahead of Ticketmaster, which is always on the lookout for counterfeiters like him. But as he navigates the criminal underground, Conor's old gambling debts begin to catch up with him, and he'll have to betray the people closest to him to escape. Inspired by true events.

Narrated by Jurnee Smollett and told in two parts. It's Los Angeles in the mid-2000s and Nina is chasing the LA dream. Far from home, she falls into sex work and gets caught up in her boyfriend/pimp's latest scheme: robbing banks. As they hit banks all over the Valley, a disparate group of sex workers becomes a gang of bank robbers named The Starlet Bandits. A cat-and-mouse game with the FBI ensues.

Listen on Spotify

Listen on Apple

It's 1974, and Richard Molfer has just started his own labor consulting firm and zeroed in on his first client: a hospital in Elizabeth, New Jersey. A union drive is about to start here, the employees are already organizing, and administrators are terrified. But Molfer, a seasoned veteran of hardcore union fights in the mines of Utah, has a plan. He's going to divide and conquer the staff, and make sure Local 1199 never sets foot in that hospital—all for a price, of course. Little does he know that he's about to meet his greatest protegee, a young man with an uncanny gift for gaining trust, and that blood will be spilled before this drive is over. Inspired by true events.

Narrated by Olga Kurylenko (Oblivion, Quantum of Solace). When the great Russian writer ANTON CHEKHOV visits the penal colony on the remote island of Sakhalin in 1890, he is astonished to learn that they're holding a famous prisoner—SONYA GOLDEN HAND. He finds the legendary con-artist in solitary confinement, her legs clamped in iron chains. Chekhov kneels down beside her on the filthy prison floor. Tell me the story of how you ended up in chains...

A woman grapples with the mysterious murder of her husband in their Denver home. All the doors were locked from inside, there is no sign of break-in, but her husband lies there, stabbed to death. The murder haunts the house, already a place of mourning after their son Anthony did not return from World War II. As a local detective struggles to pry apart the puzzle of the murder, Helen begins to see a ghost in her dead son's room. The killing isn't over.

Narrated by Jamie Clayton. For Maeve DuVally, coming out as transgender in a corporate America was a journey of self-discovery that required her to hit rock bottom before she came out on top. This is her story.

Narrated by Steve Buscemi, this is the story of Gosnell Duncan and his many dicks. After being handicapped in a work-related accident, Caribbean-born Gosnell was paralyzed from the waist down. A life-long lothario and passionate husband, Gosnell used his engineering knowledge to craft a new invention: the world's first silicone dildo. His invention was intended for others too; specifically, he sought to bring pleasure to people with disabilities. Letters would come from all over the country with specific requests for his custom-made sex toys, letters telling Gosnell intimate secrets and hoping he could help. Despite the many obstacles — including laws that could send him to prison just for advertising his products — Gosnell changed the world, one dick at a time. This story brings overdue recognition for an inventor like no other.

The Oakland A's of the early 1970s were the most iconoclastic team in baseball history. Never before had a club so collectively traumatized baseball's establishment with its eccentric behavior and business decisions, not to mention its outlandish facial hair, while simultaneously setting records: five consecutive division titles and three straight championships. Yet despite all the winning, the drama that played out on the field was somehow exceeded by the drama in the clubhouse. There were fistfights between players on the regular. The one thing that kept the team from splintering was the fact that, as much as they might have loathed each other, they loathed the team's owner, Charlie Finley, even more... At least they had that much in common. In 1973, Finley pushed it too far, maneuvering to get a player off the team on false pretenses, uniting his team against him as the World Series hangs in the balance.

Inspired by the life and work of Leon Theremin, a Russian inventor whose most famous invention was the Theremin –– an instrument that produces otherworldly, haunting music, and which is played seemingly by magic. At the height of the Cold War, Theremin's passions for music and science drew him into dangerous territory: the price of pursuing his great passions would be to live his life as a spy.

Based on the life of Susanna Madora Salter and narrated by Elle Fanning.  Argonia, Kansas, 1887. Susanna Salter is baking bread when there's a knock at the door. She learns she's been nominated for the mayoral elections as a prank by some of the men of the town. After all, what could be funnier than the notion of a female leader? Nobody expected that serious, reserved Susanna would accept the nomination, let alone that she would be elected the first female mayor of the United States.

Alex Latifi, Iranian-born owner of a small parts factory in Alabama, loved by his workers, had been fulfilling military contracts for years, making parts cheaper and better than the competition. When he finds out his secretary has been embezzling money, he fires her. Embittered and vengeful, she tells the FBI that Latifi has been sending classified information to China. As Latifi fights to keep his factory open and his workers employed, a politically aggressive US attorney tries to bring him down: "We don't care if Latifi is innocent. Our goal is to put him out of business." Coming soon.

The Chevalier d'Eon is a brave army captain, a sparkling dinner companion—and a spy in King Louis XV's secret service, tasked with planning an invasion of England from within London's highest social circles. But the French government, having no idea that the Chevalier is working for King Louis, plots to assassinate the charismatic diplomat, who only narrowly survives. When the scandal subsides, the Chevalier returns to France with a request: to be recognized as a woman. This is the story of one of the 18th century's most remarkable characters: the spy who dared to craft her own identity.

1943. While World War II rages, a different kind of battle takes over a British village in Lancashire where US troops are stationed. Throughout their service, Black American troops had faced daily bigotry and racism from their own countrymen. One night, the tension erupts into violence and the sleepy, unremarkable village of Bamber Bridge becomes a battleground between two Americas.

Camels, sand storms, scorpions, and sand dunes towering like buildings—these are amongst Sidi's first ever memories. Raised in a nomadic tribe on the far edge of the Sahara desert, Sidi doesn't have a father like the other kids. He dreams of meeting him, even after his mom explains he's gone away to heaven, a journey from which he won't return. When Sidi discovers that many years ago a foreign documentary crew had visited the tribe, he sets out on a quest to recover this lost footage and see his father's face—a journey that takes him far from the only home he has ever known. Along the way, he begins to feel a lifeline connecting him to his father, Chighali, across distance, time, and memory. JOURNALIST: SAHAR ZAND AUDIO: EVAN PHILLIPS

A deep-dive into Samantha Lewthwaite, the widow of one of London's 7/7 bombers and a notorious wanted woman in the UK. A white woman from a nondescript town, Lewthwaite became the poster girl for radical Islam in the UK and garnered the reputation of being one of the most deadly terrorists in the world. As the tabloids grew greedy for sensational stories, the White Widow became their favorite villain and – perhaps – their favorite creation.

JOURNALISTS: ALEXANDRA BRADFORD & SAMIRA SHACKLE VOICE: CAROLINE FORD PRODUCTION: CHRISTOPHER HOOTON SPECIAL THANKS:KIERAN FITZGERALD & ALLISON FRIEDMAN 

Stellenbosch, South Africa. When white farmer Stefan Smit is murdered in his own home, the finger is immediately pointed at the Black residents living on the edge of his vineyard. Tension reaches a boiling point, ultimately costing community leader Madisi Wanana his life. But something isn't adding up. To catch the real perpetrator, detectives will need to look far closer to home. JOURNALIST: CHRISTOPHER CLARK  VOICE: ANELE MATOTI  PRODUCTION: CHRISTOPHER HOOTON

When brutal murders in the community push the Reverend to his limits, he knows he needs to reach the people at the heart of the violence. But as he walks the streets by night, his own son is out on those same streets, immersed in gang life and drug dealing, earning the nickname Little Killer. While the Reverend advocates for peace among drug addicts and gang members, the person he wants to save the most is the one who feels furthest out of reach: his son.
JOURNALIST: DANNY GOLD VOICE: MARC SAMUEL AUDIO: OLUWAKEMI ALADESUYI & EVAN PHILLIPS

In 2015, the body of transgender activist May Peleg was held in custody while the courts decided whether her dying wish— to be buried as a woman— would be respected, or whether her mother would be granted permission to bury her as a man. Inspired by her life and legacy, May Peleg Approves of You centers around a young Orthodox Jew wrestling with his sexuality and, through May, learning to live in his own identity.
JOURNALIST: NAOMI ZEVELOFF  WRITERS: RACHEL CHAYA ZISSER & SAMANTHA NEWTON  VOICES: MURIEL NAIM & ROEY VICTORIA HEIFETZ  AUDIO & ORIGINAL MUSIC: KYLE FEEHAN 

The Living Goddess follows Rashmila, who at four years old was taken from her family to become a goddess. She grew up in a palace, dressed always in red, believing she could heal the people who came to worship her. At twelve years old, her world turned upside down: she was cast out from the palace. It was time to become a mortal again. JOURNALIST: ADA PETRICZKO VOICE: SOHM KAPILA  AUDIO: LAUREN AURORA HUTCHINSON & CHARLIE BRANDON-KING

Lawyer, fraudster, and king of the party, Scott Rothstein had a gift: he could tell anyone's price. He used this gift to transform those around him into "players" in an incredibly lucrative game… transforming his law firm into a giant Ponzi scheme. With a cast of dirty cops, acquiescing employees, and thieving businessmen, Rothstein set the stage for the largest Ponzi scheme in Florida history and fourth-largest worldwide. 
REPORTED BY: BOB NORMAN AND RICH STOUT  VOICE: MATT ADDIS  AUDIO: CHARLIE BRANDON-KING

This is the never before told story of the relationship between a prisoner—the ex-President of Iraq—and a young American soldier from Kansas City. 
JOURNALIST: MICHAEL WEISS  AUDIO: BEN ADAIR FOR WESTERN SOUND & CHARLIE BRANDON-KING

When the Taliban last ruled Afghanistan, playing an instrument could be punished by death, and yet Negin finds herself as conductor of all-female orchestra, stepping into a power she didn't know she had. 
JOURNALIST: SAHAR ZAND  AUDIO: SASKIA EDWARDS  ADDITIONAL MUSIC: SUBAT
Film & TV
Official Selection of the 2022 Sundance Film Festival and acquired by Showtime. In 1969 a bankrupt pizzeria owner, Richard Davis, invented the modern-day bullet proof vest. To prove that it worked, he shot himself - point blank - 192 times. He launched Second Chance, which became the largest body armor company in the world, saving over 3,000 lives. Charming and brash, Davis also directed over eight hours of cult marketing films, both violent and humorous, and became a celebrity figure among police and gun owners across the country. But when a police officer dies wearing a Second Chance vest, Davis's friend and employee becomes a government whistleblower in a case against the company. This exploration of Davis' rise and fall reveals a man of contradictions, decades of reckless lies and threats and the nature of power and impunity in America. Directed by Ramin Bahrani.

If we are judged by the nature of our enemies, then Daphne Caruana Galizia should be remembered as a hero of our time. She was Malta's most fearless journalist until someone with money and power decided she should be silenced forever. Her assassination in 2017 was a brutal blow to anyone who cares about the truth. In partnership with Topic Studios (SPOTLIGHT) and Indiana Production, this limited series will be written by Noah Stollman (FAUDA, OUR BOYS) and executive produced by Ramin Bahrani (WHITE TIGER, 99 HOMES). Coming soon. JOURNALISTS: CARLO BONINI, MANUEL DELIA AND JOHN SWEENEY.

One Click is a limited documentary series based on the podcast series One Click by Jessica Wapner and Elle Fanning. The documentary series explores how a single click on the internet can change your life forever. In collaboration with Lightbox (Academy Award winning SEARCHING FOR SUGARMAN and MAN ON WIRE) and Lewellen Pictures. 

The Living Goddess follows Rashmila, who at four years old was taken from her family to become a goddess. She grew up in a palace, dressed always in red, believing she could heal the people who came to worship her. At twelve years old, her world turned upside down: she was cast out from the palace. It was time to become a mortal again. In collaboration with Hillary and Chelsea Clinton's HIDDENLIGHT PRODUCTIONS. Coming soon.

Camels, sand storms, scorpions, and sand dunes towering like buildings—these are amongst Sidi's first ever memories. Raised in a nomadic tribe on the far edge of the Sahara desert, Sidi doesn't have a father like the other kids. He dreams of meeting him, even after his mom explains he's gone away to heaven, a journey from which he won't return. When Sidi discovers that many years ago a foreign documentary crew had visited the tribe, he sets out on a quest to recover this lost footage and see his father's face—a journey that takes him far from the only home he has ever known. Along the way, he begins to feel a lifeline connecting him to his father, Chighali, across distance, time, and memory. In collaboration with Mamoudou Athie. Read more in Deadline. 

In partnership with Untold Studios, this feature documentary follows the treacherous journeys of modern day stowaways. Collaborating with journalists from Brazil and Cameroon, we uncover a community of men that regularly sneak aboard cargo ships in the hopes of bettering their circumstances. The film is currently in post-production.

Steve Vogelsang loved the perks of being a regional star in the Anchorman era of television news: a car allowance, a golf membership, fancy clothes and free haircuts. He was Winnipeg's most beloved sports news broadcaster (voted the "Sexiest Winnipegger"), and between his loud mouthed jokes and easy charisma, he was a hit. Which is why everyone was shocked when he turned up on television news twenty years later as not a broadcaster, but a bank robber. This is the story not only of one man's dramatic rise and fall, but also of us as a society, and the fact that we might not understand crime — or the people who commit it — as well as we think we do. In collaboration with Will Arnett's Electric Ave and directed by Academy Award nominated Sami Khan (ST LOUIS SUPERMAN)

Hosted by Rosaline Elbay (QABEEL, RAMY), this ground-breaking series redefines our relationship with our own history, returning it to the many by taking it back from the few. Using a bold, intersectional lens, the show will challenge the perspectives we take for granted, unlocking bold revelations about our past and what it means for our present. Coming soon.
Based in Los Angeles, New York and London, Vespucci is a media company that stands at the nexus of journalism and entertainment. With a vast network of top-tier journalists from around the world, Vespucci funds investigations and produces fact-based stories to be told as fiction or non-fiction Audio, Film and TV.
We currently have partnerships with journalists and publications in Brazil, Israel, Italy, Colombia, U.K., U.S., Canada, India, Argentina, Japan, Switzerland, Nicaragua, Malta, and more.
We have an investment partnership with Dorfman Media Holdings and are represented by WME.
To collaborate, email 
stories@vespuccigroup.com
VESPUCCI IS
Co-Founders
Daniel Turcan
 & 
Johnny Galvin
VP of Development
Bridie Bischoff
VP of Audio Content
Matt Willis
Head of Podcasts
Thomas Curry
Editor in Chief, Paperless
Michael LaPointe
Story Editor
Meara Sharma
Audio Producers
Maddie Hickish
, 
Natalia Rodriguez
, 
Meera Kumar
, 
Ana Paula Tovar
, 
Aron Keller
, 
Maggie Robinson Katz
, 
Nicole Cone
, 
Charlie Towler
, 
Aliya Pabani
Sound Designer
Dominic Gozo
Associate Producers
Nicole Cone
Podcast Development Producer
Krish Dineshkumar
Development Associate
Samuel Curry
Producer
Min Dai
Executive Assistant
Sarah McDonough
Legal Council
Seema Tilak
Board of Advisors
Marc Forster
, 
Jason Rezaian
, 
Lisa Wolofsky
, 
Brad Fischer
, 
Raghav Mani
, 
Luke Parsons
VESPUCCI LAUNCHES PODCAST PARTNERSHIP WITH IMPERATIVE ENTERTAINMENT       The Guardian praises 'Joy Boy' and Other 'Paperless' Episodes       Paperless included in Esquire's "Top Podcasts of 2022"      Ramin Bahrani's '2nd Chance' Acquired by Showtime      Sundance 2022 The Wrap '2nd Chance' Review       Blumhouse TV & Vespucci Team Up on 'Revelations'      Nikolaj Coster-Waldau To Star In Serial Killer Podcast 'mask of sanity'      Elle Fanning and Jessica Wapner Investigate Diet Culture      Vespucci Group Taps Journalists to Find Projects for Film, TV and Podcasts      Mamadou Athie to develop 'Chigahli'      Zachary Quinto Preps Podcast 'Secret Court'      Topic Studios Developing Series on Assassinated Maltese Journalist      The Financial Times Reviews 'Operation Morning Light'      The New York Times '2nd Chance' Review: Just Shoot Me      Slant Magazine '2nd Chance' Review       
VESPUCCI LAUNCHES PODCAST PARTNERSHIP WITH IMPERATIVE ENTERTAINMENT       The Guardian praises 'Joy Boy' and Other 'Paperless' Episodes       Paperless included in Esquire's "Top Podcasts of 2022"      Ramin Bahrani's '2nd Chance' Acquired by Showtime      Sundance 2022 The Wrap '2nd Chance' Review       Blumhouse TV & Vespucci Team Up on 'Revelations'      Nikolaj Coster-Waldau To Star In Serial Killer Podcast 'mask of sanity'      Elle Fanning and Jessica Wapner Investigate Diet Culture      Vespucci Group Taps Journalists to Find Projects for Film, TV and Podcasts      Mamadou Athie to develop 'Chigahli'      Zachary Quinto Preps Podcast 'Secret Court'      Topic Studios Developing Series on Assassinated Maltese Journalist      The Financial Times Reviews 'Operation Morning Light'      The New York Times '2nd Chance' Review: Just Shoot Me      Slant Magazine '2nd Chance' Review